Show Registration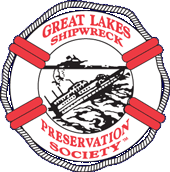 Booths are assigned on a first come, first served basis… so sign up now! Detailed information can be found on our Exhibitor Info page.
To Register Online
Complete and submit the form below. Payments can be made immediately via our PayPal interface (a PayPal account is NOT required) or can be mailed. Note that registration and table selection is not complete until payment is received.
To Register by Mail
Download, complete, and mail the 2020 UMSAT Show Exhibitors 7 Page Contract 10-19 along with your payment.
Please Note
All exhibitors must adhere to the Exhibitor Space Rental Agreement.
All booths must be paid in full by April 3rd, 2020.
Exhibitors reserving booths after March 1st cannot be listed in the show program book.
Booths shall be open and staffed during scheduled show hours, April 4th 9am-5pm.
Booth setup starts at 7:00 AM, April 4th. The exhibit space is unfortunately not available for setup Friday evening.
The exhibitor assumes the entire responsibility and liability for losses, damages, and claims arising out of exhibitor's activities on the Hotel premises and will indemnify, defend, and hold harmless the Hotel, its owner, and its management company, as well as their respective agents, servants, and employees from any and all such losses, damages, and claims. The rules and regulations are printed on page 2 of the exhibitor contract and shall constitute part of this contract. Submission of the Exhibit Space Rental Agreement signifies you and your company's full acceptance of the terms and conditions. Upon GLSPS' acceptance of the Exhibit Space Rental Agreement, a binding contract shall exist between you, your company and GLSPS. Booth assignments confirmed only upon full payment.
Purchase Tickets
Online tickets are closed for this event. Please purchase your tickets at the door!