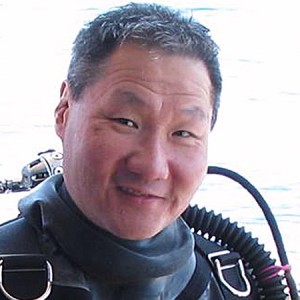 Yung Yip
Underwater Photographer
Yung Yip is an avid underwater photographer who travels the world looking for unique and pristine dive locations. He participates with a network of fellow travelers to seek out obscure destinations and occasionally participate in exploratory trips to seldom dived locals. Yung is equally content diving wrecks in the Great Lakes or atolls off the Great Barrier Reef, so long as he has a camera in his hand. Certified as a junior diver in 1975, he continues to expand his dive education, just recently completing trimix training in pursuit of deep wreck images in Lake Superior. When not taking pictures underwater, Yung is a consulting research engineer.
Amazing Galapagos! A how-to guide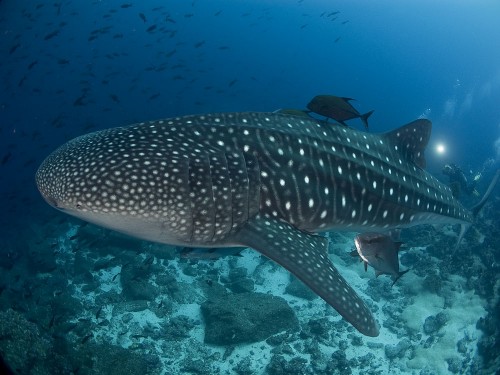 Named one of the Seven Underwater Wonders of the World, the Galapagos Islands are home to some of the world's rarest and most enchanting animal life, making it a secret gem for mid-west divers. For centuries now, the marine life surrounding the Galapagos have fascinated and entranced its visitors, especially its most famous visitor, Charles Darwin. It's easy to see why Darwin was driven to document the natural setting and majestic beauty of the Galapagos and those chronicles have changed the way the world sees nature.
The Galapagos are 3000 miles directly south of the Twin Cities, or about the distance from New York to LA. The islands have been under conservation management for over 70 years, the efforts appear to be working. For divers, the Galapagos are one of few locals where the underwater conditions have actually improved in recent years. Whale sharks sightings are steadily increasing and now all but guaranteed, schooling hammerheads are more numerous, and the big shoals of fish getting bigger. Only in the Galapagos can you swim with sea lions, penguins, iguanas, and tropical reef fish, all on the same dive! This presentation will highlight the splendors the Galapagos has to offer, discuss the travel and diving logistics, and most importantly, how best to get close and intimate with the amazing creatures.