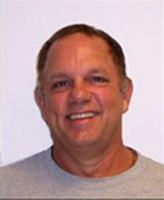 Mark Ramsing
Deputy State Archaeologist - Underwater Branch North Carolina Department of Cultural Resources
Mark U. Wilde-Ramsing Ph.D, has been a staff archaeologist with the North Carolina Division of Archives and History - Underwater Archaeology Branch since 1978 and in Oct. 2010 became Deputy State Archaeologist - Underwater. He was hired to develop their environmental review system for submerged cultural resource management program. During his career with the state, Wilde- Ramsing has surveyed many miles of North Carolina waters and supervised a full range of underwater investigations on sites ranging from dugout canoes to 20th Century steamers. During these endeavors Wilde-Ramsing sought input from marine archaeologists, historians and conservators, as well as, those from many related fields, particularly physical sciences, to help interpret and preserve the submerged archaeological record. In 1997, after the discovery of the Queen Anne's Revenge shipwreck, Wilde-Ramsing was appointed project director of one of the most significant and exciting underwater discoveries in recent times. A graduate of Wake Forest University and the Catholic University of America, Wilde-Ramsing recently completed his doctorate studies in Coastal Resource Management at East Carolina University.
Blackbeard's Queen Anne's Revenge
The pirate Blackbeard is perhaps the most notorious of the sea robbers who plagued shipping lanes off North America and the Caribbean in the early-eighteenth century, in the Golden Age of Piracy. Blackbeard with his ship, Queen Anne's Revenge, cruised the Caribbean Islands plundering ships, taking prizes and adding to his fleet. As Blackbeard attempted to enter Beaufort Inlet in North Carolina, he intentionally grounded Queen Anne's Revenge in order to break up the company, which had grown to over 300 pirates. Blackbeard marooned some pirates and left Beaufort with a handpicked crew and most of the valuable plunder.
Blackbeard's piratical career ended six months later at Ocracoke Inlet on the North Carolina coast. There he battled a contingent sent by the Virginia Governor and led by Royal Navy Lieutenant Robert Maynard. Blackbeard and a number of his fellow pirates were killed. Maynard returned to Virginia with the surviving pirates and the grim trophy of Blackbeard's severed head hanging from the sloop's bowsprit.
For more than 270 years the Queen Anne's Revenge has been hidden by water and sand – a mystery to archeologists around the world. In 1996, a private company discovered the shipwreck. Dr. Mark Wilde-Ramsing project director of Queen Anne's Revenge shipwreck excavation will provide insights into the recovered QAR artifacts. Examination of the artifacts will shed light on life aboard Blackbeard's flagship. What does a pirate ship look like and how does it differ from a "normal" vessel? Will the layout of the artifacts support a more democratic life aboard a pirate vessel? Were African Americans free or slave? With careful collection and analytical methods and attention to detail, tantalizing patterns are beginning to surface. Dr. Wilde-Ramsing will also inform us about their future recovery plans, who can dive the site, and how the site is protected from modern day pirates.Beaufort Museum in North Carolina became the official repository for all Queen Anne's Revenge artifacts.