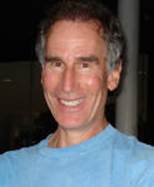 Jim Matzke
World Traveler, Divemaster, Photographer
Jim Matzke has been diving since 1993. He has been a SSI Scuba Instructor since December 1999 and a Divemaster for four years prior to 1999. Jim has traveled all over the world to exotic locations such as Indonesia, Bali, The Maldives, Palau, The Philippines, Fiji, Australia, The Caymans, Belize and many other South Pacific and Caribbean dive locations. He still loves Minnesota and Wisconsin lake diving and even likes the swimming pool.
Diving in Raja Ampat
Located off the northwest tip of Bird's Head Peninsula on the island of New Guinea, in Indonesia's West Papua province, Raja Ampat, or the Four Kings, is an archipelago comprising over 1,500 small islands, cays, and shoals surrounding the four main islands of Misool, Salawati, Batanta, and Waigeo, and the smaller island of Kofiau. Raja Ampat archipelago is the part of Coral Triangle which contains the richest marine biodiversity on earth. Jim will share his experiences and images of this amazing destination.