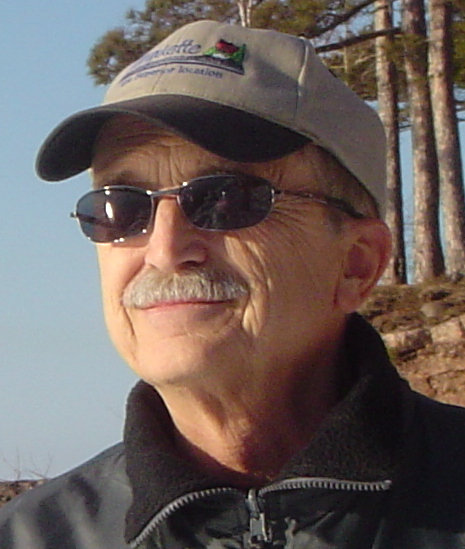 Frederick Stonehouse
Historian, Author, Dynamic Speaker
Frederick Stonehouse has authored over thirty books on maritime history. The Wreck of the Edmund Fitzgerald and Haunted Lakes series are regional best sellers. Wreck Ashore, the U.S. Life-Saving Service on the Great Lakes is the predominant work on the subject. He has also been an "on-air" expert for History Channel and National Geographic. Honors include the Association for Great Lakes Maritime History award for historic interpretation, "Distinguished Alumni Award" by Northern Michigan University, C. Patrick Labadie Special Acknowledgement Award by the Great Lakes Shipwreck Preservation Society, Lake Superior Magazine's Achievement Award , Certificate of Special Recognition by the State of Michigan for contributions to maritime history and the Historical Society of Michigan Fellow Award. Fred teaches Great Lakes maritime history at Northern Michigan University and is an active consultant for numerous Great Lakes oriented projects and programs. Long active in city government, he is the former Mayor of the City of Marquette, Michigan.
Sailing into Legend – the Most Baffling Shipwreck(s) in the Great Lakes!
A number of ships have "gone missing" on Lake Superior. The Bannockburn, Lambton, Henry Steinbrenner, Steelvendor, Sunbeam and Merchant are only some of the lost fleet still lurking deep in the Big Lake's dark and icy depths.
But the most inexplicable loss was that of the French Navy minesweepers Inkerman and Cerisoles, each with French 38 sailors and a Great Lakes pilot aboard. To this day their fate remains one of the inexplicable mysteries of the Great Lakes. They were part of dozen of the tough little vessels built by Canadian Car and Foundry in Port Arthur, Ontario. The pair, plus the minesweeper Sebestapol, left Port Arthur on November 23, 1918 bound for Montreal, before final delivery to France. Somewhere in Lake Superior the Inkerman and Cerisoles disappeared. Desperate searches failed to find the missing warships. No confirmed human remains were ever recovered and what little flotsam was found gave no clues. Accusations of poor construction, shoddy seamanship and collision followed but real evidence was illusionary. French Navy investigations were equally befit of solutions. So what is the real solution to Superior's greatest unsolved mystery?