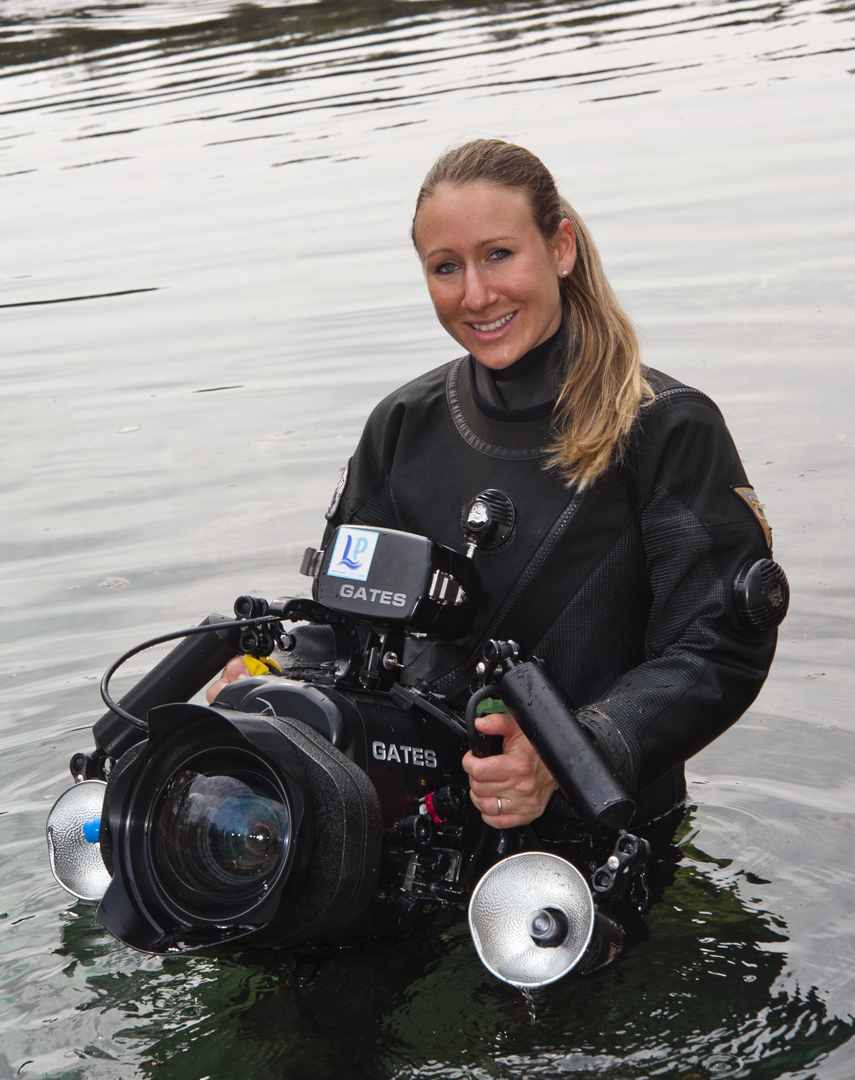 Becky Kagan Schott
Professional Underwater Photographer, Cinematographer and Technical Diving Instructor.
Becky is a 5 time Emmy-award winning underwater cameraman and photographer. She specializes in capturing images in extreme underwater environments from caves, under ice and deep shipwrecks. Her projects have taken her all over the world from the Arctic to Antarctic and many exciting locations in between. Her biggest passion is shooting haunting images of shipwrecks in the Great Lakes. She combines her artistic style with powerful stories of tragedy, mystery and survival to ignite the viewers imagination. Becky's participated in dozens of exploration projects which earned her a place as a Fellow in the Explorers Club and in 2013 she was inducted into the Women Divers Hall of Fame. She's worked with major networks including National Geographic, Discovery Channel and Red Bull filming cave exploration to Great White sharks. Becky also writes for several scuba diving magazines and her work can be seen in museum exhibits, books and advertising. She's a Technical Diving Instructor and has been diving actively for 25 years. www.LiquidProductions.com & www.MegDiver.com
Shipwrecks of Truk Lagoon
Truk is known as one of the best wreck diving destinations on the Planet. During WWII it was Japans main base in the South Pacific theater. In February 1944 American forces attacked for 3 days destroying 12 warships, 32 merchant ships and 275 aircraft. Many of the shipwrecks are in recreational depths with so much to take in from bombs, torpedos, ammo, trucks, tanks, aviation parts, gas masks, planes and many human remains.  The wrecks are covered in colorful soft corals and marine life which makes them even more stunning.
Becky will take you on a photographic journey showcasing some of the most spectacular wrecks from the Rio de Janeiro Maru, Nippo Maru, San Francisco Maru to the IJN Oite.  Truk is considered the biggest underwater shipwreck graveyard in the world with so much to see it's worthy of several trips.  The journey will take you deep into the depths to illuminate these ships in new ways while sharing their stories that can inspire both divers and non divers to explore the past.