Exhibitors 2013
This year's featured exhibitor: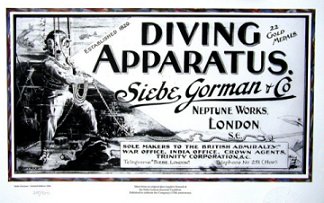 Featured Exhibitor: Vintage Skin Divers
A group of divers into collecting vintage skin diving equipment will be the featured exhibit this year. See a selection of double-hose regulators, tanks, gauges, masks, BC's and Jacque Cousteau type wetsuits. Don't miss it.
Want to be an exhibitor?
Visit the exhibitor registration page to find out how to register for the event.
This year's exhibitors: